Traditional Fax machines are out of fashion but still a lot of companies and businesses across the globe use faxing to send sensitive information or digital signatures. Settled enterprises use proper machines for faxing to send their documents instantly… for small business, however, it a costly option. Luckily for us, we are in the age of the internet where mailbox addresses, phone numbers and faxes can all be taken care of via online solutions.
So, how helpful are these online faxing services? Are they worth the investment? How many fax pages can you send? Is international faxing a possibility? What aboult HIPAA compliance and monthly subscriptions? Do they offer customer support and online storage? Is it available for 1-5 page users or can people with high volume also use them?
What does one get out of these online faxing services and how easy is it to send a fax without a physical fax machine?
How Online Fax Services Work
Online fax services offer a tonne of benefits and functionality; there is almost always a trial period so you can test them out. Once you sign up with these online faxing services, there is no installation of hardware or software equipment required; the service lets you pick a local number to send and receive faxes. Sometimes these online faxing services allow integration with Microsoft Office and Outlook. As you choose the right plan for yourself, you get added benefits such as online customer services and smart device integration. However, all such services allow you to send a fax without a fax machine! So there are no hardware requirements, only simple software to configure.
Here are some of the best online faxing services that TechVise found for you:
Faxburner – Free, Free Trial and Paid
Faxburner is an easy to use and simply the best online fax service that supports both a free version and paid versions (which comes with a 14 day trial period). You can either use it via browser or with their iOS and Android mobile apps. The free version limits you to 25 incoming faxes per month and 5 outbound faxes. It also gives you a 'burner' fax address that expires within 24 hours (you can request another one when you need it). The professional package ($9.97 per month) and premier package ($19.97 per month) give you a permanent address and lift the incoming and outgoing fax document limits. The faxing service is also available on a global scale without any geographical restrictions.
GotFreeFax – Free

For those who just don't want to spend any money (like me), this is the one to keep an eye on. The free fax service has limited capability of course but you can send two faxes per day, but they can only be three pages long apiece. If that's all you need, then this is best online fax service. There are some premium features you can pay for, such as buying additional number of pages for faxing. You also don't need a fax number or a phone line to use the service. For those looking for something basic and straightforward, GotFreeFax is as basic and straightforward as it gets for online faxing needs.
Fax.Plus – Free and Paid
Fax.Plus is a Swiss-based online fax company that offers global coverage with its services. It enjoys a wide range of illustrious clients including Uber, HP, Chili's and Harvard University. This is due to the military-grade encryption it offers as well as the reliability of its services. Once you have an account with fax.plus you can use it on all internet-enabled devices, mobile or otherwise. The company offers fax numbers from more than 42 countries, or you can choose to keep your existing number. It has five pricing plans.
The free plan gives you a disposable fax number (valid 24 hours) every time you use the service. The business and enterprise pricing plans allow you to maintain two or more fax numbers on the same account. Fax.plus accepts payments from Visa and MasterCard and offers no free trial period on the paid plans. The service is available on mobile apps too!
SRFax – Free Trial and Paid
SRFax is a convenient and reliable online faxing service that allows you to send and receive faxes without any additional downloads. All you need is an SRFax account, an email address and a browser. This means that it can be accessed in any internet enabled device regardless of the software platform. The service is based in Canada and is currently only available for Canadian and US residents. They offer three plan tiers. There is a 30 day free trial for all packages for you to experience the service.
The healthcare plan has increased security for all documents as SRFax is HIPAA compliant for medical disclosure. For larger organisations, the offer the SRFax API can be integrated with your proprietary software so that you don't have to exit your system to send or receive faxes. This is priced based on your organisational needs. SRFax accepts payments via AMEX, Visa and MasterCard cards.
Fax.to – Free Trial and Paid
This is another European based online fax company, whose headquarters are in Cyprus. What makes Fax.to slightly different from other entries in this guide is that the free service can be accessed without registering for an account, if all you are doing is sending fax. For as little as €3.99, you can send a fax without registering to more than 150 countries worldwide. To receive faxes, you need to register for for their plan.
Fax.to accepts payments from all major cards (MasterCard, Visa, Discover, Diners Club) as well as PayPal. All the pricing plans come with a 7-day free trial period, and a more personalised payment plan can be made for larger organisations and those clients engaged in healthcare-related businesses. Apart from the web portal, the service can also be accessed via the Android and iOS apps. This service is also HIPAA compliant
PamFax – Free Trial & Paid
PamFax is again one of the best online fax service just because of its versatility. It offers a few different memberships that can fit anyone's needs perfectly. The free membership is the one we'll talk about here, though. Every new account gets three free pages – so that's always a good sign, no credit card info required at signup. Unlike many other online fax services, PamFax also won't force you to watch ads just because you have a free account. The faxes also only cost 10 cents per page, which isn't too bad of a price. The only real drawback to PamFax's free account is that it doesn't provide you with a fax number. You can get one though if you pay $7 a month for the pro membership. Another massive benefit of PamFax is its availability on Windows, Mac, iOS, Windows Phone, and Android.
Wisefax – Pay as you use
Wisefax is one of the most simplified reliable efax services available. It serves only one purpose; sending faxes. It does not offer its users the option to receive faxes. When you want to send a fax, you upload your document to the wisefax web portal and input the recipient's fax number. The system will calculate the cost, concerning 'tokens' depending on the size of your fax and the recipient's location. Faxes going to the US, Canada and most parts of the EU cost one token per page, with a token currently being priced at $1. You then pay the quoted price, and your fax is sent. Once a confirmation is received, you can choose to register an account and start getting tokens at discounted rates. Wisefax accepts payments via Visa and MasterCard. If this was not all, the mobile app they've built is as easy and simple as the service itself!
Hellofax – free, free trial and paid
Hellofax is one of the top rated and considered to be the best online fax services available. Having been featured in some favourable profiles by reputable publications such as the New York Times, Wired magazine and Forbes. The US-based company is entirely scalable, being able to serve 'casual' one time users as well as multinational corporations that require office plans. Its products come in 5 pricing plans. All paid packages are assigned numbers from the US, the UK or Canada.
Users from all over the world can open accounts with Hellofax (except countries that are under sanction by the US government). Once you exhaust your page allocation, you can still use the service at the cost of $0.99 per additional page. Another benefit of hellofax is that it allows for integration with your Google drive so you can send files directly from your cloud storage service.
Nextiva – Paid Only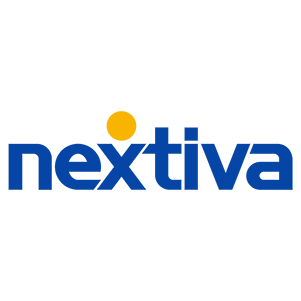 Nextiva online fax service offers only to the people in USA, so you better have a US address to sign up with them. They offer a 30-day trial after which their plans begin at a much lower rate of $4.95/Month (annual prepaid plan), and they not only provide online fax service but cater to those who have a proper fax machine as well. All that's required is an adapter which comes for $150, and then you can start using your current fax machine to send paper fax messages.
Nextiva also supports most file types like image files, PDFs, Microsoft Office files and text documents as well. You can send or receive faxes via PC, email, tablet or mobile devices just make sure you have an internet connection and have a US address otherwise they don't have a solution for people who live outside US. Payment via Credit card only and you can read a more detailed review about why Nextiva is the best VoIP system here.
FaxZero – free and pay as you use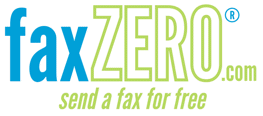 FaxZero is another 'simplified' no frills online fax service that only allows you to send faxes. The free option only covers faxes that are being sent to US and Canadian numbers and feature Faxzero branding on the cover page. If you don't want this branding, then it would cost you $1.99 per fax when sending to US and Canadian numbers. The free fax offer does not extend to international numbers which are all charged differently depending on the destination. The lowest price per fax charged is $3.63 for most European territories. Faxzero only accepts payments from PayPal (no credit card support) and does not offer full refunds for failed faxes. Despite its simplicity, it provides standard https and SSL encryption and is quite reliable to use, based on user reviews.
RingCentral Fax – Free Trial & Paid
RingCentral Fax is extremely accessible and delivers a bunch of cloud communication solutions. It is also considered a leader in internet fax. RingCentral Fax is easily integrated with Microsoft Windows. This means you will see their icon in your Microsoft Outlook, Word, etc. You only need to click that fax button to get your document converted to a fax and sent to any fax machine with a number. Simple right? Their lowest package starts at $9.99/Month & there is a 30-day free trial option for which you will need to submit your credit card details. You can check their plans and pricing to get a suitable solution for your business need but know that since RingCentral deals with cloud communications so naturally all their solutions have some integration or another with Google Drive, DropBox, Box and Outlook, making everything easier and accessible. Currently, RingCentral offers online fax numbers for USA, Canada, UK and Singapore.
MyFax – Free Trial & Paid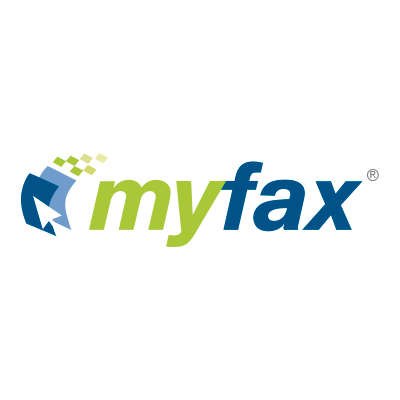 MyFax is one of the most popular online fax services that people just love. To start off, there is a 30 day trial period which includes local or toll-free fax number, no setup fee and no requirement for any software or hardware. All faxes are sent via email or directly from Microsoft Office. There also aren't any real restrictions on what number you can send the fax to, at least in the US.
MyFax archives your faxes for up to a year, just in case you need to access it. You have options for downloading apps on Blackberry, iOS, and Android. They accepts credit cards for payments.
eFax – Free Trial & Paid
eFax has a 30-day free trial but a bit too expensive for our taste. It is packed with some features that others don't offer like eSignatures, sharing up to 1GB heavy files and a lifetime cloud storage space. Paid via credit card, eFax gives two paid plans and one limited free plan which doesn't allow outbound faxes.
eFax's mobile app is available on iPhones and Androids
To conclude, there is no single 'best' online fax service; it all depends on your particular needs. For example, if you are not based within the US or Canada, then SR Fax and Nextiva will not register you unless you use a good VPN service and get a US number which might result in additional costs. For those sending less than 10 pages, then nothing beats the free package offered by Fax.Plus, which unlike other free services, allows you to receive faxes for free as well (as long as the cumulative sent/received faxes don't exceed 10 pages). RingCentral could be a great bargain if you are into more cloud services. But overall, based on its global coverage, reliability and multiple international addresses to choose from, Fax.Plus seems like the best online fax service.
Also, if you want to know my thoughts; use eFax to receive and GotFreeFaxes for sending. If you want to know what others may have to say about which fax service is best then you need to Google more.
We would have loved to add Metrofax to the list as well because they have a robust mobile app integration but considering their services are limited to the US and Canada only, we felt it was a little elitest to include them. But of course, Metrofax is a great faxing service provider with a robust fax solution however it lacks digital signature tools and there is no international fax number as well.
Nonetheless, if you are a business owner or just a private user, these are all excellent fax providers with web interfaces, free faxing, cloud storage integration, toll-free numbers, electronic signature facility, and some even have no page limit. And, hopefully, this list will help you find the one that's best suited for you.
Need a US phone number? Check out our guide on getting a US phone number.
Are there any fax services you would recommend? What online fax service do you use? Let us know in the comments!
You May Also Like
Save
Save