Virtual Private Networks, or VPNs, have many uses, both in business and for personal use. The main reason why anyone uses a VPN service is to secure their data transmissions over the internet and stream blocked content.
How VPN Service Protects Your Information Online
A VPN service is an internet based VPN provider that lets you use their VPN for a fee. In turn they provide you with security and privacy on any* internet device. This keeps all your communications secure. In most cases, it also lifts country restrictions as the service connects you to a location outside of your present country. Countries such as China, Iran, Saudi Arabia, North Korea and a couple of others regularly top the ten most censored countries list by CPJ whereas countries such as UAE, UK, US, Pakistan, India, Russia, Syria are the enemies of the internet list.
If you're asking youself how to pick a reliable VPN, we thought of it and decided to give you a small and quick checklist so you can compare VPN services and pick something that is more suitable for you.
What to look for in a VPN Service
Besides the most obvious: price point and payment methods available, here's what you need to look for when choosing a VPN service:
Check server locations and restrictions. The more locations the better and there shouldn't be any restrictions on browsing.
Check security. Encryption should be 256bit, DNS leak protection, kill switch etc.
Make sure they state that they don't log user activity.
Check max simultaneous connections. This is important if you have number of devices and plan to share your account with family members.
Look for apps and make sure your devices are on their list. All services mentioned below have apps for iOS, Android, Mac and Windows.
We also have a nifty, easy-to-follow guide on what to look for in your ideal VPN provider.
Best VPN Services
NordVPN

NordVPN being the most popular VPN provider is now also considered as the best VPN service on the market now. With a combination of top-notch security, detailed attention to privacy and swift support at the click of a button, it has set a high standard for others to follow. Headquartered in Panama – asafe haven for privacy enthusiasts – Nord VPN ensures your internet activity and data remains outside of court ordered data disclosures and mandatory data retention laws.
Features of Nord VPN:
Supports six simultaneous connections.
Military grade 256 bit AES strong encryption with the option to utilize double encryption through multi-hop or Onion over VPN.
Strict 'no-logs' (audited) policy with kill switch, split tunnelling, and Private DNS
Choose from IKEv2/IPsec, OpenVPN and NordLynx – a VPN protocol built on Wireguard but with double NAT to ensure complete user privacy.
Extra security features such as threat protection, dark web monitor and Meshnet
Works extremely well with streaming services such as Max, Paramount+, Disney+ Hulu, etc and with support for multiple countries on Netflix.
Apps available for Windows, Mac Os, iOS, Android, Android TV, Fire TV Stick and all 3 browser extensions.
Nord VPN servers are in 60+ countries around the globe.
24×7 live chat support
30 days money back guarantee
Standard plan for $107.73 for first two years. Renews at $99.48/yr.
Impressive features list aside, they have a feature called SmartPlay that automatically combines the functions of a Smart DNS with VPN encryption giving top speed and reliability when it comes to streaming content to your 4K streaming devices. Watch Netflix from different regions to your hearts content when using NordVPN.
Similarly, if you're a competitive gamer or just love multiplayer games on your Xbox or PlayStation, you can choose from one of their supported VPN routers. NordVPN has evolved from more than an advanced VPN, they now give the option to purchase NordPass (a cross platform password manager & data breach scanner) and NordLocker – a cloud storage service with file encryption. Suffice to say NordVPN is now a few steps above previous industry leader ExpressVPN mentioned in our list below.
They accept all major cards, PayPal, Google Pay, and crypto currencies via CoinGate. All plans come with a 30-day money back guarantee.
Use the code "topdeal" to avail a special offer on a 2-year NordVPN subscription plan.
Surfshark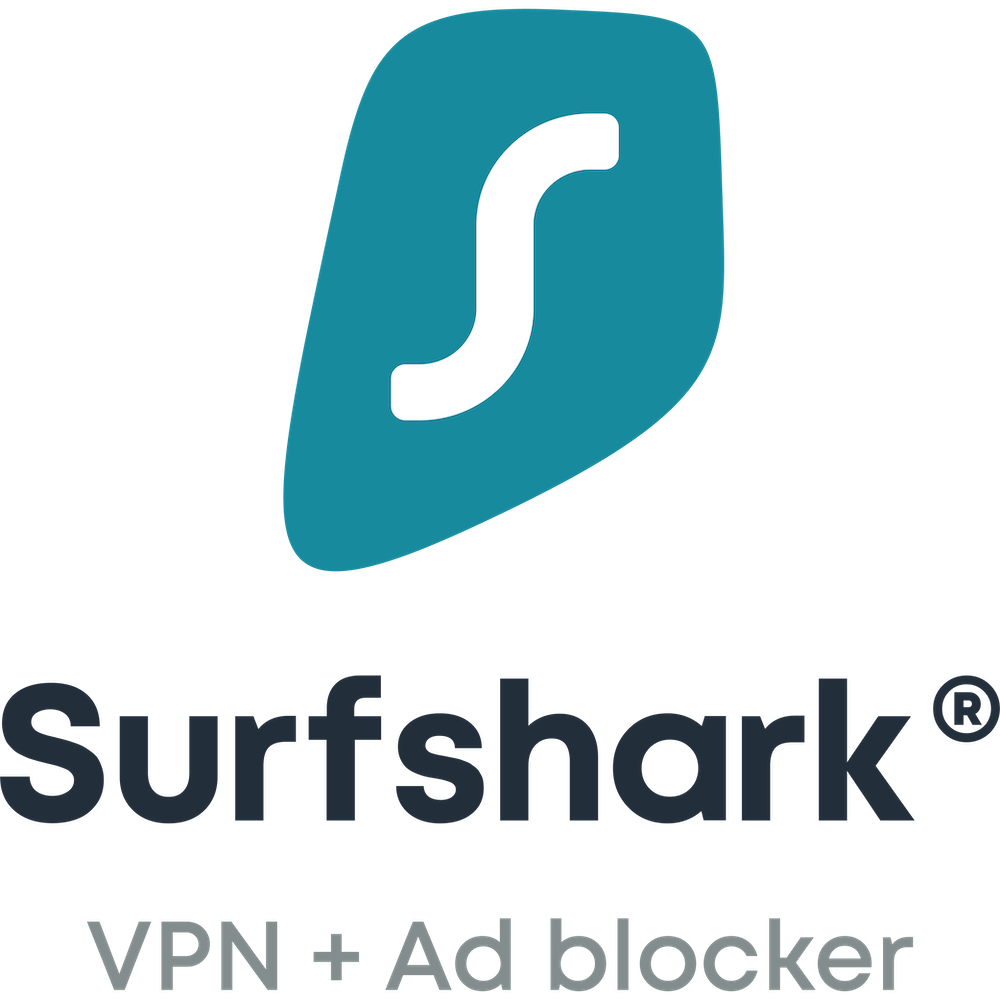 Surfshark is another stellar VPN service that has becoming better with each year. Launching in 2018, it was too new for us at TechVise to consider adding it to our list before. So, what merits its presence now? Plenty; for one, it has continued to improve upon its service and build on its security platform.
Surfshark is based in Netherlands, a country which does not have any data retention laws, this works well for privacy enthusiasts as they are not required by law to keep any data on their customers.
Surfshark VPN has plenty going for it so far:
Unlimited simultaneous connections / VPN users
AES 256 GCM encryption for strong security
Secure and fast VPN protocols: WireGuard, IKEv2/IPsec and OpenVPN UDP/TCP
Strict No logs policy (audited), private DNS and leak protection
Very fast download speeds to support streaming services such as Netflix, Amazon Prime, Max, Disney+, Paramount Plus etc.
CleanWeb 2.0 – a feature that blocks ads, trackers, and malware while you browse the web.
Coverage area: 100 countries
24/7 live chat
Price: New customers can get a 24-month plan for $59.76 ($2.39/mo.) + taxes. After which it switches to annual billing at $59.76 ($3.99/mo.).
30-day refund policy
Surfshark's VPN app has a couple of other unique features not found in most services: mostly multi-hop, a VPN feature that routes your traffic over two different VPN servers thus giving you extra privacy and security, though it will cost you some speed. Another interesting feature offered through their app is the ability to camouflage your geo location as well.
Typically, a VPN doesn't change the geo code / location of your device, only its publicly visible IP. This is a must have feature for digital nomads who wish to camouflage their real location when accessing digital banking facilities away from their home country.
Surfshark is more than a typical VPN service provider. It has evolved from more than a VPN service to include antivirus and antimalware capabilities; along with related products such as Surfshark Search and Incogni – a personal informational removal tool to help reduce phishing, scams, and identity theft.
ExpressVPN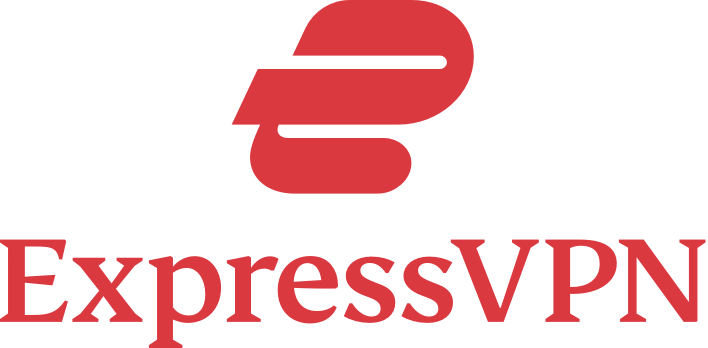 ExpressVPN used to be the best all-round VPN service for speed, privacy and unblocking i.e., until others became better and offered their services for a lower price tag.
So why continue to choose ExpressVPN? To start with, it is based in British Virgin Islands, a country with very strict privacy protection laws. This means that any business based out of BVI cannot be forced to handover or produce records for its customers as it operates independently.
Express VPN features:
Dedicated VPN router app
Supports 5 VPN connections simultaneously.
Has a proprietary Lightway protocol that is extremely fast when compared to OpenVPN and WireGuard
Uses AES 256-cypher to enhance popular protocols like OpenVPN and and IKEv2 protocols.
Strict No logs policy, split tunnelling, internet kill switch, private DNS, and DNS leak protection.
Very fast download speeds to support streaming services such as Netflix, Amazon Prime Video, Max, Disney+, Paramount Plus etc.
Virtual servers
Apps for most devices and operating systems including Chromebook, Linux, and Amazon Kindle devices.
Coverage area: 94 countries
24×7 chat support
30 days refund policy
Price: $99.95 for the first 15 months with our link, renews at $99.95/yr.
Possessing an unlimited bandwidth and a global connectivity of over 2000 servers spread across 148 cities in 94 countries, ExpressVPN has one of the fastest connection speed in comparison to other VPN service providers. With this ultra speed, you can easily stream blocked content on the web such as YouTube, Netflix, BBC iPlayer, Hulu, and WhatsApp, etc.
ExpressVPN also supports P2P/torrenting and works with the Tor Network which most VPNs are unable to do. Their proprietary Lightway protocol has been independently tested twice for security and they have also been audited by a third party to verify their 'no-logs policy'. In all, despite their parent company's questionable practices, they have remained independent and take your privacy and anonymity very seriously.
They have apps for major operating systems, such as Windows, Mac, Android, iOS, Linux, and Blackberry (albeit a couple of models). It further provides extensions for Chrome, Safari, Firefox, and a separate app for routers. The also give a MediaStreamer service to support video streaming on devices such as Smart TV devices such as Samsung Smart TV, Apple TV, and gaming devices such as Xbox and PlayStation.
They are more expensive when compared to other VPN services and offer a similar 30-day money-back guarantee just in case you are not satisfied with the service. Turning off auto renewal can be a pain. You must click on the deactivation button three times before they confirm your subscription is deactivated.
Use TechVise special link for Black Friday/Cyber Monday and get 12 months + 3 extra months FREE
VyprVPN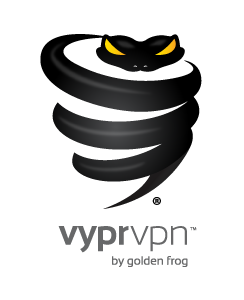 VyprVPN is another versatile VPN service mostly known for using their proprietary Chameleon technology that masks VPN traffic hence making it easier to bypass the strictest of country restrictions.
So how does VyprVPN protect its users while giving them the freedom to surf as they wish?
Features of VyprVPN:
Up to 10 simultaneous connections – the highest allowed after Surfshark on this list.
Multiple VPN protocols including, WireGuard, Chameleon™ IPsec and OpenVPN
Support for routers
No-Logs (audited) policy, kill switch, public wi-fi protection, split tunnelling, and DNS leak protection.
Relatively fast download speeds to support streaming services.
Dedicated apps for Windows, Mac, iOS, Android, and Roku devices
Coverage: Over 70 server locations across 62 countries, many of these locations are virtual
Support: Knowledgebase and chat
Competitive price at $60/yr. or $10/mo.
30-day money back guarantee
An intriguing point in favour of VyprVPN is their support and setup guides for business applications. While they have business plans with the option for dedicated server or business servers, their application set offers manual setup for routers, Blackberry, Synology NAS, Blackphone, Anonabox and some versions of QNAP.
VyprVPN also remains the best and fastest VPN for China through their Chameleon protocol that obfuscates VPN traffic to make it appear as standard HTTPS encryption. This is a good service to pick if you frequently travel to China or any country where internet censorship is the norm and/ or VPN services are blocked.
If you sign up via TechVise, you get 25% off their annual plan.
Ivacy VPN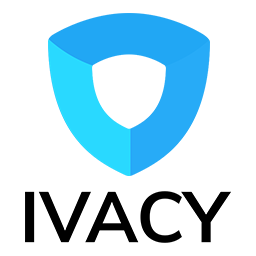 Ivacy is the pioneer of split tunnelling and have been around for over 15 years. In the age of internet freedom and privacy concerns, Ivacy VPN has you covered. Headquartered in Singapore since the beginning,
Ivacy VPN is part of several privacy initiatives and have gotten independently certified by IoXt.
Connect 10 devices simultaneously.
A no-logs VPN that also provides an internet kill switch, split-tunnelling, IPv6 leak protection, DDoS protection and secure DNS.
They provide 256-bit encryption, and you can choose from multiple VPN protocols: TCP, UDP, WireGuard and IKEv2
Apps for Windows, Mac, Fire TV, iOS, Android and Huawei devices, Chrome, Firefox, and Edge browser extensions along with manual configurations for Chromebook, Raspberry Pi, Apple TV, Blackberry, Kodi, Smart TVs, and Routers.
Coverage: Servers in 55 countries with over 100 locations on offer
30 Day money bank guarantee
24×7 Live Chat and email support
Ivacy has the biggest Lifetime Offer available for $60 for 5 years. You can also get their 1 yr. plan for $47.76.
Some interesting features of Ivacy VPN include dedicated IP which is useful if you need to use a VPN and want your IP to be whitelisted to access certain services or applications. Their app also seems purpose built for three types of internet connections: streaming, secure downloading and unblocking.
While streaming and unblocking is self-explanatory, secure downloading uses real time threat detection to ensure any files being sent over the connection are free from suspicious malware and viruses. Similarly streaming ensures that you get the lag and buffer free connection, so your video stream doesn't pause mid play.
Another thing we love about Ivacy VPN is their extensive guides. We've read and gone through a few, and by far theirs is the most extensive esp. when it comes to setting up routers.
Ivacy VPN has servers in 55 countries. They give a 30-day money back guarantee and have 24×7 support via live chat. You can pay for services via PayPal, Credit / Debit cards, Cryptocurrency, Bitpay, Paymentwall and Perfect Money.
Atlas VPN

A relatively new service when compared to others on this list, Atlas VPN is the only service on our list which is head quartered in the USA and happens to provide a generous free plan as part of their service. Founded in 2019, Atlas VPN became part of Nord Security – owners of Nord VPN and Surfshark – in 2021.
Features of Atlas VPN:
Get a free VPN plan with 10 GB of free data per month via 3 free locations: USA (NY and LA) and Netherlands. USA locations support streaming.
Unlimited simultaneous connections
Browse internet securely with WireGuard, IPsec and IKEv2 protocols. All using ChaCha20 and AES 256 encryption.
No-logs VPN provider with network kill switch, split tunnelling, safe browsing, and multi-hop.
Extra privacy and security features include a data breach monitor, safe swap server and malware blocking.
Apps for Windows, MacOS, Linux, Android, iOS, Android TV, and Amazon Fire TV devices.
Coverage: 37 countries
Support via live chat and knowledgebase articles
30-day money back guarantee
Free plan and paid plans for up to 2 years for $49.21; renewable for $39.42
Atlas VPN's extra security features provide a lot of value to its customers. For instance, Ad Blocker is useful as it lets you browse the internet without pesky ads and retargeting pixels firing on your browser and applications. This means if you happened to be looking at a special sneaker brand only available in the USA, you will not get bombarded with other shoe brands and sales later while browsing from your regular internet connection.
Similarly, Multi-Hop+ gives users the ability to double encrypt their internet traffic by connecting via multiple rotating VPN locations. SafeSwap changes your VPN server IP every 5 – 10 minutes which is good for anonymity. Too many journalists are persecuted based on browsing data and publication history. This is for them.
They have also bundled a data breach monitor into their service. What this does is keep an eye on publicly leaked databases for any credentials that match your email address and alert you. This feature is also available as part of Microsoft Edge and Firefox – so its not unique to Atlas VPN alone.
We have covered some superb DNS services which will lift the Geo-Restrictions, so Netflix, Hulu and BBC iPlayer is no longer out of your reach. Use them if you're only interested in streaming.
If you have used a VPN service which is great and offers competitive plans, let us know in the comments so we can review it and mention it here. We aim to keep this list updated and current.
How This List Has Changed?
The last time, we updated this article was back in 2019 when we removed CyberGhost VPN from the list. For our latest update we've removed the following services from this list:
Private VPN: Better services are offered by another Swedish service, so we've dropped them from our list.
Private Internet Access: They have inconsistent and slower speeds when compared to others on our list.
IPVanish VPN: They were forced to collect user data and hand it over to the FBI for a criminal investigation. This was after the fact that they had declared themselves to be a 'no logs VPN' provider.
Hidemyass: They have been known to collect and handover user data as ordered by UK courts.
Use our link and get 33% Off on Proton Mail Plus.
You May Also Like