Do you dream of using the latest electronics and saving hundreds of dollars? You can start with buying refurbished electronics. With refurbishments, you get the best devices, at half or 70% the cost.
Still not sold on the idea? We'll show you how to go about buying refurbished mobiles successfully from certified refurbished websites.
At then end of this article, you'll be comfortable enough to buy that new Apple Macbook you've wanted to buy for a while or the iPhone XS Max or for that matter the latest iPad, Xbox X or PlayStation Pro. You will also learn which websites offer you the best deals for your products as well as what the different grades and conditions mean for refurbished products.
Guide to Buying Refurbished Products
Here's a brief guide where we'll cover what to look for when buying refurbished products online or in-store.
Is It Safe to Buy Refurbished Electronics?
In most cases, yes. There are always some risks when it comes to buying refurbished phones. However, buying refurbished products can get you a great deal. We suggest buying from the retailer directly or a reputable dealer from the list below. If you're unsure, spend extra and get a longer warranty coverage to cover any problems.
Is Refurbished better than Used?
Used devices are just that; used. They are being sold without warranty and may only cover returns if they are Dead on Arrival [DOA]. We don't suggest buying used electronics. Used books are fine, but not electronics such as iPhones, laptops and gaming devices. Memory cards and USB memory is fine when getting used.
What Does Grade A Refurbished Mean?
Refurbished electronics are given grades based on their functionality, wear and tear, device use, accessories like charger etc. Grades are assigned after refurbished devices have gone through the ringer and a professional has thoroughly checked out everything from hard drive, ports, buttons and battery to screen / display. Grade A is near mint condition and is the best you can hope for when buying a refurbished device. Newer products are generally available in Grade A.
When Should I Buy Refurbished Electronics?
You should consider buying refurbished devices in the following scenarios:
When you don't have the budget for brand new but want the latest device.
When you need to buy electronics for a child.
When you are knowledgeable about technology and can easily tell straightaway if the refurbished device is going to be a problem within its return period.
If you are a developer and need different phones, smart watches, devices etc to test out your mobile apps.
What To Look Out For When Buying Refurbished Electronics?
Whether you are buying from the manufacturer or, from a trusted site, there are some things to keep in mind when buying refurbished electronics online.
Device Warranty: First, confirm the warranty. You'll want to know how long you have to exchange something if it doesn't work, and if there is a money back guarantee or not.
Return Policy: See what the return policy is, if there is one at all. This will help you determine if you need to do any rigorous tests on the device to make sure it works. As a rule of thumb, refurbished electronics carry a 90 day to 12-month warranty period during which time any problems will be covered by them for free.
Refurbished Type: Also, check to see if the device is factory refurbished or not. Plenty of businesses fix electronics for re-sale, but a factory certification means it has been tried and tested by the manufacturer. If you want a guarantee on quality and peace of mind, make sure it is factory refurbished.
Warranty Claim Process: In the event you are looking to buy a refurbished device from an online store, then check how easy it is to claim warranty and understand what is covered and what isn't during the warranty period. This is important since they will certify the device according to their standards and the claim will also be handled by their store or authorised outlet.
Now with out further ado, here are 10 best places to buy refurbished electronics.
10 Best Websites to Buy Refurbished Electronics
If you're in the market for refurbished consumer electronics, make sure you get them from these services.
Refurb.IO
RefurbIO provides affordable devices in US and Canada only.
They are Microsoft Authorised Refurbishers which means that the devices they have on their website carry a one-year warranty.
RefurbIO sells Laptops, Desktops, Chromebooks, Accessories like PC parts and bundles of Microsoft Office Software.
So this is a fantastic website to get PCs and laptops which are authorised! If you looking for a variety and don't want to be distracted by Apple or phones and tablets, then this is a great website to buy refurbished electronics.
CeX
CeX stores is all over the UK and has a fairly decent presence in Australia, Canary Islands, Italy, Mexico, Ireland, Spain, Portugal, Netherland, Poland and India as well. Online capabilities, prices and in-store facilities vary by each country so be sure to call into the store to enquire about a product before making the trek. They carry everything from refurbished phones, gaming consoles, TV screens, laptops and photography equipment, to games, DVDs and BluRay. Also, if you're looking for unlocked handsets or have physically damaged your carrier locked phone then they are ideal for replacement.
It was by far my favourite hangout in the UK. For items such as flash memory, SSD and external storage, it is better to buy here than brand new. CeX also has in-store credit which gives an additional 15-25% of the items value when selling. So they are also a great place to Trade-In your electronics, games and DVDs.
Gazelle
Gazelle is both a refurbished electronics seller and a Trade-In electronics specialising in Apple iPhone, Tablets, OnePLus and Samsung Galaxy phones. A Gazelle certified product is inspected on 30 points from speaker quality to wifi signals. With each device, you have a 30 day return period which is unfortunate since a warranty to should go beyond 30 or 60 days esp with refurbished products. They run campaigns now and then so its always good to check them out if you're looking to buy any of the above-mentioned devices.
JemJem.com
JemJem is another refurbished electronics seller, though they mostly specialise in Apple products. You'll find some great deals on Macs, iPads, Apple iPhones, Apple watches, Samsung & Pixel, Chromebooks and some accessories. You will find some other items as well. However, they would be new phone or simply marked clearance; not JemJem Certified Refurbished. Based out of the US, they ship only within the US and for FREE. If you want to get your devices delivered outside the US (and avoid large customs fees on new items) choose a package forwarding service that fits your needs. With a great support staff, you can be sure to get your queries answered on time. In case you are not satisfied, you can even get a refund for free in the first 30 days. They also run Daily deals so you should check them out before purchasing elsewhere.
Walmart
Walmat has an entire subsection on their website dedicated to certified refurbished products. Within refurbished electronics, they carry, iOS devices, Androids, Amazon products, smartwatches, TVs, printers, laptops, headphones, Desktop PCs, Tablets and wearable tech.
Certified refurbished devices from Walmart come with a 90 day warranty and original accessories. The only drawback of their website, is that you cannot sort by grade or condition, though they claim that all devices 'are tested and inspected to function and appear like new' – their words, not mine. So, all refurbished electronics on walmart are grade A and proclaimed to be in full working order.
NewEgg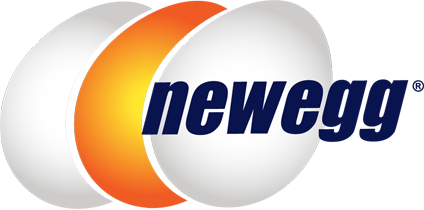 NewEgg sells everything under the sun, and this includes a variety of Refurbished electronics as well. They are also a Microsoft Authorised Refurbisher hence they have great deals in refurbished Windows Desktops & Laptops. They sell Gaming consoles, Cellphones, Tablets, Computer hardware and household electronics. Each NewEgg refurbished device has its warranty specification and covered under different return policies.
When you find the device you're looking for, simply check the link for the item's return policy and the specifications tab to see the warranty information.
Mac Of All Trades

Mac of All trades is a certified refurbished online store for Apple devices. They sell these devices at a low cost, which lets you save approx 50%. This includes Apple's updated and new products too.
They buy and sell the products in an excellent condition with a 90 day warranty which can be extended to 2 years by purchasing their platinum warranty. If you're looking into buying any apple product like iPhone for a cheaper price, you should definitely check them as they offer weekly discounts too! They provide shipment to USA, UK, Australia and Canada.
Back To School Promo From 8/11-8/18, get $20 off your purchase of $300 or more from Mac of all Trades.
If you are looking to ship to a country not covered by a website on this list, consider using a package forwarding service.
TechForLess
Techforless has all the new & branded, refurbished and open box electronic devices except for mobile phones. These are checked by experienced technicians. The website ships within the US only, however provides CPS warranty worldwide at an additional cost.
They promise quality at the lowest price in the industry and if not, you get the money back instantly. If you're looking for a used, good in condition laptop, monitor, smart watch, gaming console or anything tech related make sure you check out techforless. You can avail discounts upto 60% off on all the products. You will also find different discounts & deals everyday.
All sales carry a manufacturer warranty and 30 days' back money warranty.
Refurb.Me
Refurb.Me is another refurbished electronics marketplace for Apple products and devices. Its a comparison site that pulls products from a variety of stores (including some on this list). They claim that buyers can save upto 50% off apple products. Users can browse 1000s of products available and setup alerts for products that have sold out. This allows them to come back to the site if their device is back in stock.
Refurb.Me has a clean and easy to shop interface that makes decision making and purchasing a breeze. Warranty for each device is listed according to the seller/store you are eventually buying from.
Original Equipment Manufacturer
Often manufacturers will sell refurbished electronics on their website. The most notable of these is Apple, who completely replace the battery and outer shell, as well as offer a one year warranty. Plus buyers can save up to 30%. Many manufacturers offer similar deals on their websites. Dell, HP, and Sony are some major ones, just to name a few.
If you want to get a trustworthy refurbished electronics, the manufacturer is usually the best place to start with. They will have limited options, though, which is why we sometimes end up looking for reputable sellers.
Buying refurbished electronics online is easy. You just have to know what to look for and where to buy from.
You May Also Like
Save
Save